Vaasu Restaurant Marlow
Marlow's latest gastronomic restaurant by acclaimed chef, Atul Kochhar
Marlow's latest gastronomic restaurant by acclaimed chef, Atul Kochhar
Vaasu, Marlow's exciting and stylishly chic Indian restaurant, serves up a wide-ranging menu of Indian delicacies, packed full of flavour, aromas and spices with dishes inspired by Northern India and the areas of the Punjab, Delhi and Rajasthan in particular. With a warm, intimate interior of deep green hues and floral themes complementing modernist tables and chairs, the style is elegantly opulent with just a splash of contemporary cool.
Restaurant Marlow
---
THE APPROACH TO DINING AT VAASU IS SIMPLE: FIRST-CLASS, FRIENDLY SERVICE AND DISHES PACKED WITH FLAVOUR.
With a menu inspired by Atul's native home and intrepid travels across India, every dish champions quality produce. The rich landscapes, traditions and architecture from across India provide a warm welcome for friends, families, couples and groups.
Atul Kochhar is passionate about quality, ethically-sourced and finely-preserved ingredients to create the most exquisite dishes. At Vaasu, chef sources the best of each state — from chillies from Kashmir to ginger and corn from the north–eastern states — to ensure India cuisine par excellence.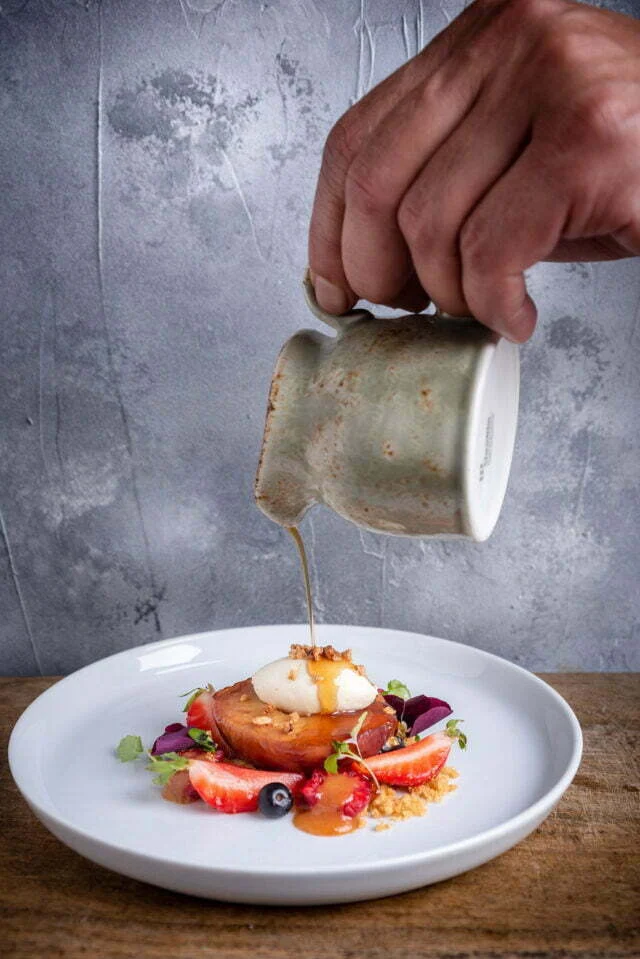 Atul Kochhar's Restaurant in Marlow
---
ATUL KOCHHAR IS THE PIONEERING INDIAN CHEF WHOSE TALENTS HAVE SEEN HIM AWARDED TWO MICHELIN STARS.
The first ever Indian chef to receive a Michelin Star in 2001. At the forefront of the culinary industry for over 25 years, Atul is a television personality, cookbook author and charity ambassador as well as an admired restaurateur.
Atul Kochhar's gastronomic creations are showcased in many brilliant recipe books, including some of the chef's signature dishes that use the best of British produce in a modern Indian style.
Atul Kochhar Restaurant Group
---
ATUL KOCHHAR'S GROWING RESTAURANT GROUP INVITES UK DINERS ON A JOURNEY OF INDIAN GASTRONOMICAL DISCOVERY.
In addition to Vaasu, Atul Kochhar Restaurant Group operates Sindhu at The Compleat Angler, also in Marlow; Hawkyns at The Crown Inn in Amersham and Indian Essence in Petts Wood, Kent.